Our Clients
They Trust Us
Why You Should Do Key Management Audit?
Managing your private keys and wallets can indeed be intimidating. Certain protocols have been entirely devastated by the loss of just one key. Even a single transaction to the protocol contract can potentially cause significant damage.
But fear not, we are here to support you in managing your wallets and keys at an institutional level through comprehensive audits of your current procedures.
We will guide you in selecting suitable vendors and developing robust processes based on your needs so that the loss of a single key or wallet won't have any impact on your operations.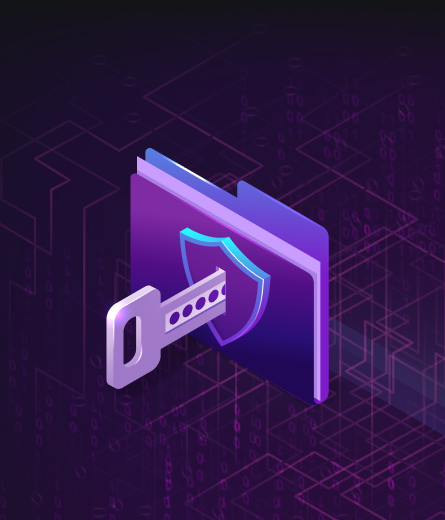 Understanding the Audit Process
Understanding Your Needs
When handling wallets and keys, the first factor to audit is your needs. We'll look at your current operation to fully understand what you require: What is your trading frequency? What amounts are you dealing with? How many people are in your trust circle?
Our goal is to paint a clear picture of your needs based on the operation you currently have in place.
Assessing Your Risks
Once we've identified your needs, the next step is to analyze the potential risks associated with them. We'll examine critical questions such as: is there a single key that, if lost, could disrupt your operation? Are you using the same keys for trading and development?
By mapping out these risks, we aim to ensure that we fully understand your situation, thus helping you navigate potential pitfalls more effectively.
Procedures & Vendors
After a comprehensive understanding of your needs and associated risks, we are set to design a secure procedure with appropriate vendors.
In a market saturated with wallet and key solutions, each claiming to provide the best possible security, our role is to assist you in navigating these claims.
We aim to help you pinpoint the right vendor that aligns perfectly with your unique requirements.
What Is The Process of Smart Contract Auditing?
01
Initial Meeting
During the meeting, we understand the scope of the project, the risk points we should most focus on, and the time constraints of our client.
02
Get a quote
A day after our meeting, we will send a detailed proposal with all information needed, such as price, start date, and the starting time of the project.
03
Go under Audit
During this period, which mostly takes a week or two, we will review your key management systems and find vulnerabilities in them.
04
Fix our findings
We then make sure that the vulnerabilities we found are fixed correctly and actually close the security breach for good.
05
Become Safer and get a Certificate
We will provide you with our certificate of security as well as an update report to show your investors and clients you are secure.
Frequently asked questions
What is the most secure wallet?
Most wallets are secure enough to not get hacked directly, most hacks are in the form of stealing the keys and not hacking the wallet. We do like wallets with Shamir Backup functionality.
What is the price of this audit?
Usually, 3K – 10K USD, depending on the complexity of your key architecture needs.
Why Sayfer?
Sayfer is one of the leading security companies in the blockchain, we already help many well-known projects to become more secure such MetaMask, Starkware & 1inch. We are also the ONLY company that provides a key audit!
How much time does such an audit take?
What do most people do wrong in terms of wallet security?
A lot of people do not use multi-sig correctly. Sometimes incorrect use of multi-sig is worse than standard sig wallets.
What is the state-of-the-art tech in wallet security?
Alerting – we will help you set up an alerting mechanism. Every time something is happening in your wallet you will know. When hacking happens this can provide you with few minutes of additional time to save your funds
Is there an example of an audit you did?
Get Started with Your Audit
Location
Tel Aviv, Israel
Please feel free to contact us, we will be happy to respond!
This site is protected by reCAPTCHA and the Google Privacy Policy and Terms of Service apply.