Why do I need a bug bounty program?
Most companies don't have the time and resources to constantly find all hidden vulnerabilities before attackers can find and exploit them. Attackers can exploit new features implemented to the website before or between security checks done by the company.
Bug bounty helps companies to compensate for the imbalance in numbers between attackers and defenders and creates an additional security level for the company's website at all times. Some of the biggest companies worldwide value and use bounty programs to keep their applications and customers safe. The primary benefit of a bug bounty program is that it allows you to use external knowledge at a very low cost.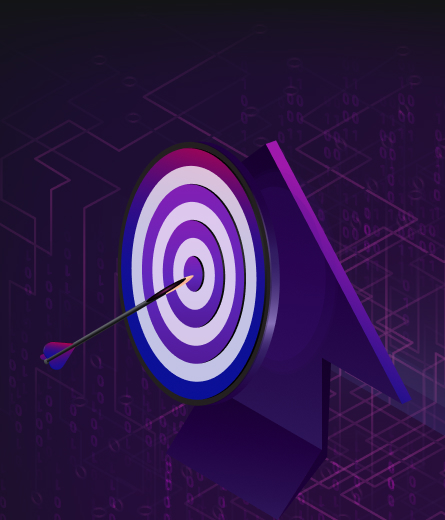 Why do I need bug bounty management?
You should focus on what matters and let us deal with everything else! We will establish your bug bounty for you on the best platforms and incentivize white-hat hackers to work on the critical parts of your websites, the parts with the highest risk for your business. Afterward, we will save you the efforts of your engineers by going over all the findings and filtering the valuable findings from the nonsense reports.
Save Time
Sayfer will help you save time through all the stages of the program: establishing the platform, launching the bug bounty program, monitoring the program performance and engagement, evaluating and filtering relevant disclosed vulnerabilities, and more.
Stay Secured
Get more from your bug bounty program by never missing critical vulnerabilities, and make sure you implement the right fixes without creating new exploitable weaknesses.
Level the Playing Field
Compensate the imbalance in numbers between attackers and defenders on your website. It takes a hacker to know a hacker, our team of experienced white-hat hackers will incentivize hackers to work on the critical parts of your website.
What Is The Process of Bug Bounty Management?
01
Initial communication
After understanding your specific assets, environment, and needs, we will write a detailed "Bug Bounty Program Overview" for white-hat hackers to read as guidance for their testing. We will suggest the rewards we believe are most "value for money" for you (of course all the sums will be approved by you). Spending too much or too little can drastically decrease the effectiveness of a bug bounty.
02
Setting up
We start with setting up your program on the best bug bounty platforms, we invite and brief the white-hat hackers, and then launch and operate your program. We continue to establish a bug bounty communication channel – We will set up a place for us to communicate with you and the reporters about bug reports.
03
Ongoing Management
We will analyze all received bugs. One of our senior auditors will take care of each bug to ensure we won't miss any critical bugs. When we believe a critical bug was submitted, we will review it, make sure the claims are correct and the bug is exploitable, and have a "second opinion" of a senior auditor just to ensure we won't spend your time on irrelevant bugs. We will then suggest a quick way for you to remedy the vulnerability.
Frequently asked questions
Why bug bounty program is it necessary?
Bug bounty programs have been proven successful in harnessing the global security community to locate critical vulnerabilities and fix them before attackers can exploit them. Bug bounty helps companies to compensate for the imbalance in numbers between attackers and defenders, and creates an additional security level for the company's website at all times.
How much does it costs to set up a managed bug bounty program?
The price depends on the number of potential bug reports by hackers and will be estimated by our team for each company accordingly. The price starts at 500 USD.
How much time does it take to establish my bug bounty platform?
We will establish the platform within one week – from the first meeting until the program is fully managed by Sayfer.
How much time does it take to attend to a new bug reported?
We escalate or respond to bug reports largely within 24 hours after submission.
Is this relevant for me if I already have a bug bounty program?
Yes, the service we provide not only includes establishing a bug bounty platform for you but also offers ongoing management of reports saving you valuable time and manpower.
How do we determine the risk or severity of submitted reports?
We perform a security triage to evaluate the risk with the following assessments:
Vulnerability type – We use a list of vulnerabilities types categorized by severity based on the application and requirements of the client
Impact – By considering the impact on the product or the users we assess the overall risk of the reported vulnerability
Difficulty of exploitation – Based on our own experience while recreating the issue we might consider downgrading or upgrading the risk factor
What is your ticket management system?
We are adjusting our ticket system to the client's needs, we offer a variety of management platforms: Jira, Asana, shared Google sheet, and more.
Which bug bounty platforms do you use?
We choose the best platform to suit our client's needs and technology. We use the leading platforms in the market such as Hackerone and more.
Location
Tel Aviv, Israel
Please feel free to contact us, we will be happy to respond!
This site is protected by reCAPTCHA and the Google Privacy Policy and Terms of Service apply.